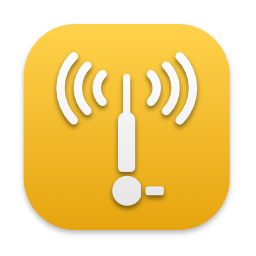 WiFi Explorer
Wi-Fi discovery and troubleshooting.
Reinvented.
Discover, monitor and troubleshoot wireless networks using your Mac's built-in Wi-Fi adapter.
3-day free trial. Requires macOS 10.13 or later.
Simple, Intuitive User Interface
Gathers configuration and capability information about all the Wi-Fi networks it discovers and presents it on an easy-to-use, intuitive user interface.
Full Insight Into Wi-Fi Networks
Features such as network information decoding and enhanced filtering give you a full insight into nearby Wi-Fi networks' capabilities and configuration details.
Advanced Troubleshooting and Diagnostics
Helps you identify channel conflicts, overlapping, or configuration issues that may affect your Wi-Fi network's connectivity and performance.
Everything you need to know
WiFi Explorer finds and displays the configuration of nearby Wi-Fi networks, including network name (SSID), BSSID, vendor, country code, channel, band, security configuration, supported data rates, number of streams, and much more.
Resolve Wi-Fi issues
Advanced features, such as the ability to decode network information, access point name discovery, and enhanced filtering, help you monitor and troubleshoot a variety of network environments, from home to small business networks.
This is my go-to tool for doing quick sanity checks and making sure radio settings are correct.
I recommend it as the very first purchase for my Wi-Fi customers who need to understand how to verify their installation and improve its performance.
This provides a lot of features you need for troubleshooting issues, and makes it easy for even non-WiFi experts to understand.
This takes much of the mystery out of the inherently mysterious realm of Wi-Fi networking.
This is absolutely the best WiFi scanning / troubleshooting tool I have used. It is reliable, stable, and has just the right mix of features. I would highly recommend this to anyone looking to troubleshoot / design / optimize their WiFi.
I'm not a network admin, but I'm fairly familiar with wireless networking and find that this tool is good visualizing what's happening with the wireless channels around me. The UI is nicely laid out, the app works well.
This is by far one of the most useful tools I have used and one of the reasons I even stick with Macs instead of going to Windows.
Discover, monitor, and troubleshoot Wi-Fi networks.
Related Blog Posts
Today is the 10th Anniversary of WiFi Explorer! I released the first version of WiFi Explorer on the Mac App [...]
An access point (AP) can create two or more networks on the same Wi-Fi radio. This capability, known as Virtual [...]
Starting in version 3.3 of WiFi Explorer and WiFi Explorer Pro 3, we've added new filtering capabilities, including the [...]