We create intuitive, easy-to-use Mac tools for home users and wireless professionals looking to monitor, validate, and troubleshoot wireless networks.
Go beyond Wi-Fi discovery
Use WiFi Explorer to help design and validate wireless networks, identify channel conflicts and overlapping channels, low signal quality, and other issues that may affect your home, office, or enterprise wireless network's connectivity or performance.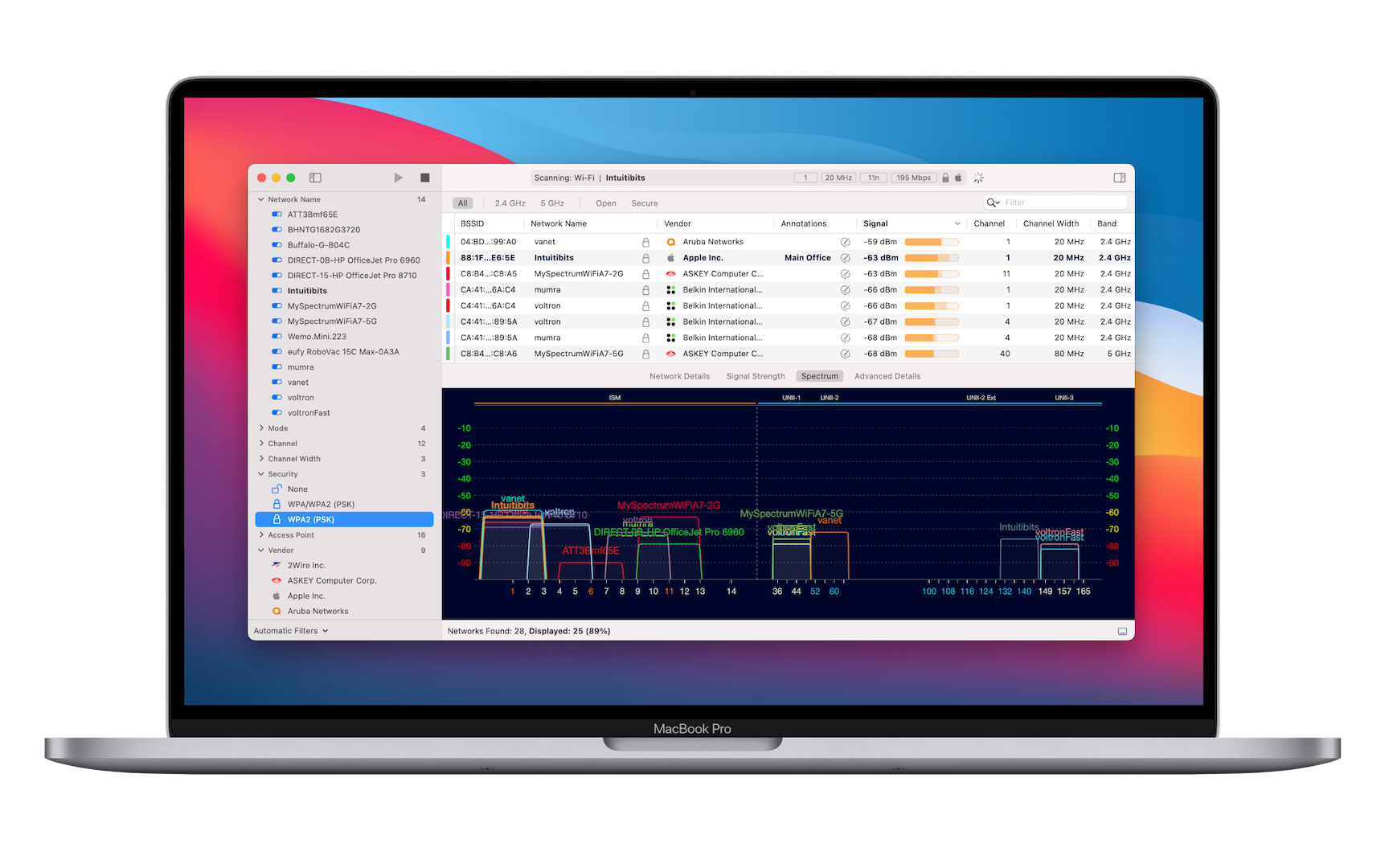 Are you a WLAN or IT professional?
Designed for Wi-Fi professionals, WiFi Explorer Pro 3 goes beyond to provide you with a set of expert features to help you analyze and assess home, small office, and enterprise networks.
Expert Features
Get an expert overview of the Wi-Fi landscape to quickly assess and find common problems that might affect your Wi-Fi network's performance or connectivity.
Built for All Environments
Filter and organize scan results by name, physical access point, or vendor to better visualize and troubleshoot networks in any environment.
Additional Integrations
Visualize information from wireless and other non-802.11 energy sources using available integrations to understand better the effects of interference and channel utilization.

Airtool 2
Capture Wi-Fi traffic using your Mac's built-in Wi-Fi adapter, iPhone and iPad packet traces, or Zigbee and BLE traffic using compatible USB dongles and automatically launch Wireshark for analysis.

WiFi Signal
WiFi Signal provides easy access to your Wi-Fi connection details, monitors the signal quality of your network, and tracks and notifies you about events.